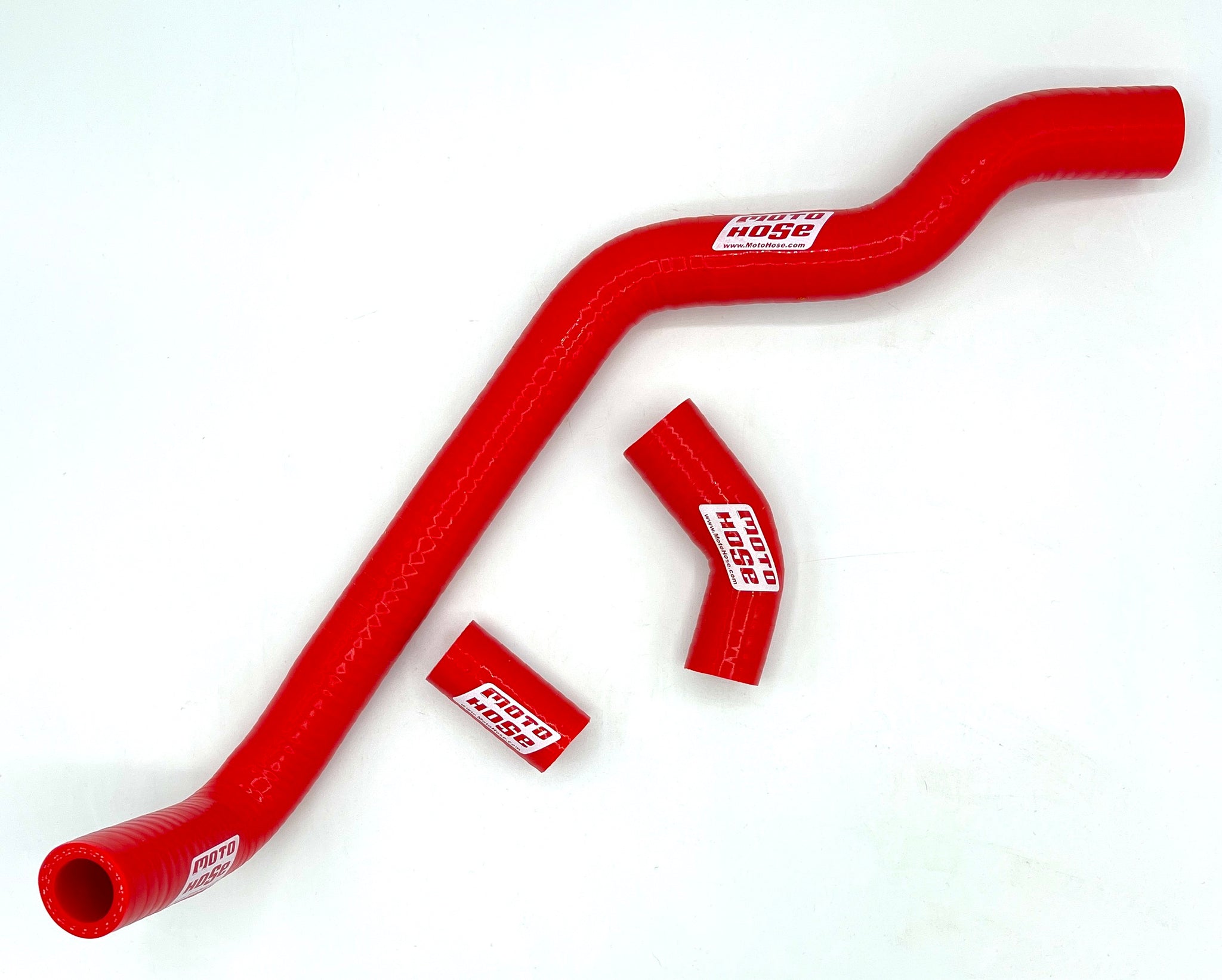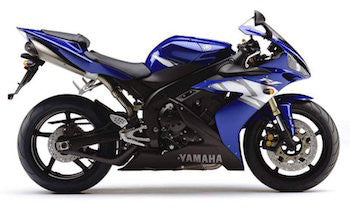 STREET HOSE KITS
HONDA RUCKUS, CRF450L, CRF450L  with San Diego Powerhouse thermostat delete kit CRF450RL, CRF450RL  with San Diego Powerhouse thermostat delete kit CBR600, CBR1000 AFRICA TWIN
KAWASAKI EX250, EX300, KLR650, ZX650
KTM DUKE 125-390, RC390
SUZUKI DR400 S / SM, GSXR600, GSXR750, GSXR1000
YAMAHA YZF-R3 WR250 R/X, YZF600 R6, YZF1000 R1

Kit Includes - Colored Silicone Radiator Hoses,
Y Hose Kit Replaces Stock Y Fitting Making 3 Hoses Into 1.
Photo below shows - RED Hoses Are YZF-R6 STOCK Set Up mounted on Stock Black Metal Tubing And Extra Clamps.
Blue Hoses Show Y Hose Kit With No Metal Fittings. The Y Kit LOOSES .5 LB When Compared To Stock Parts.