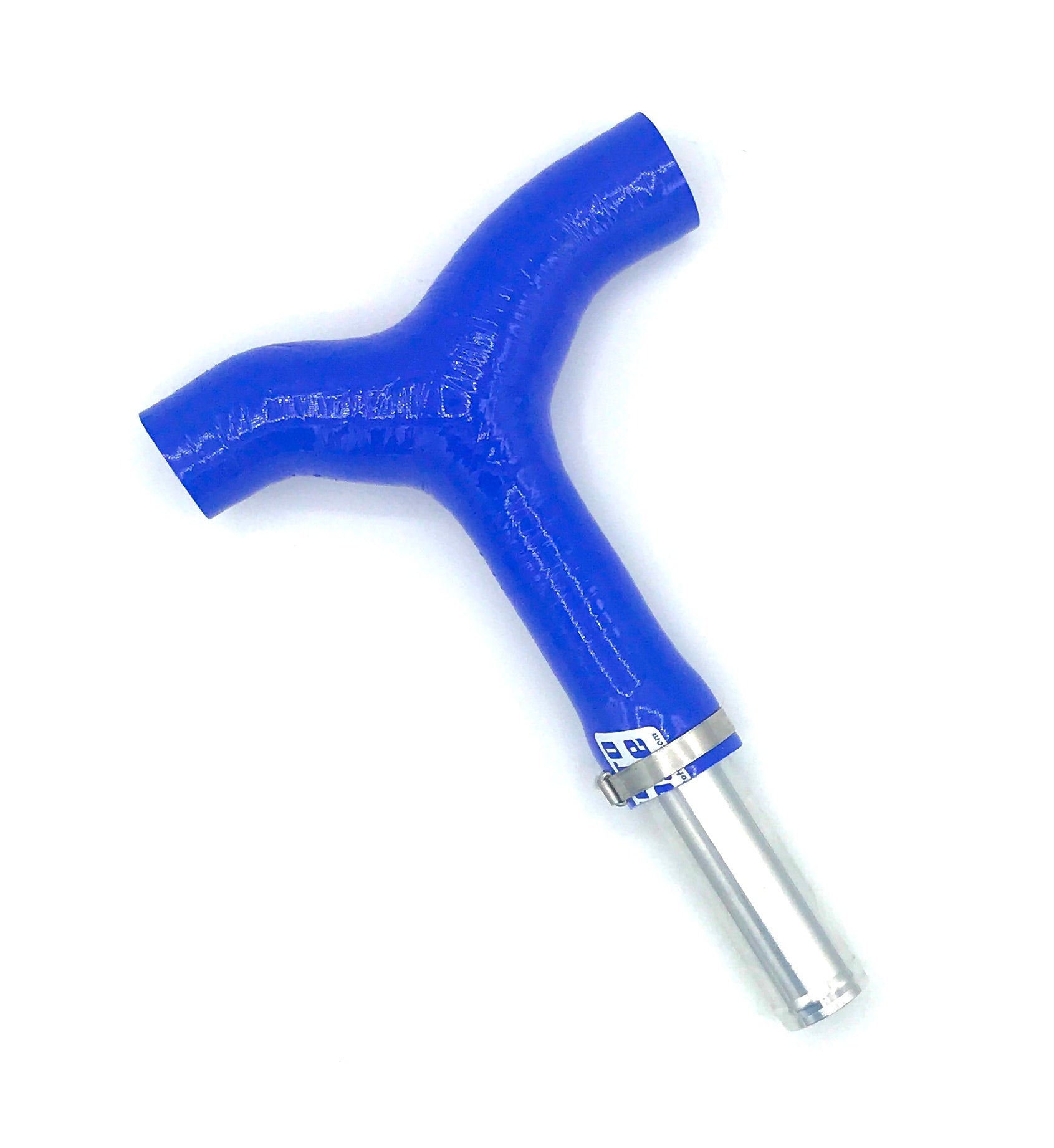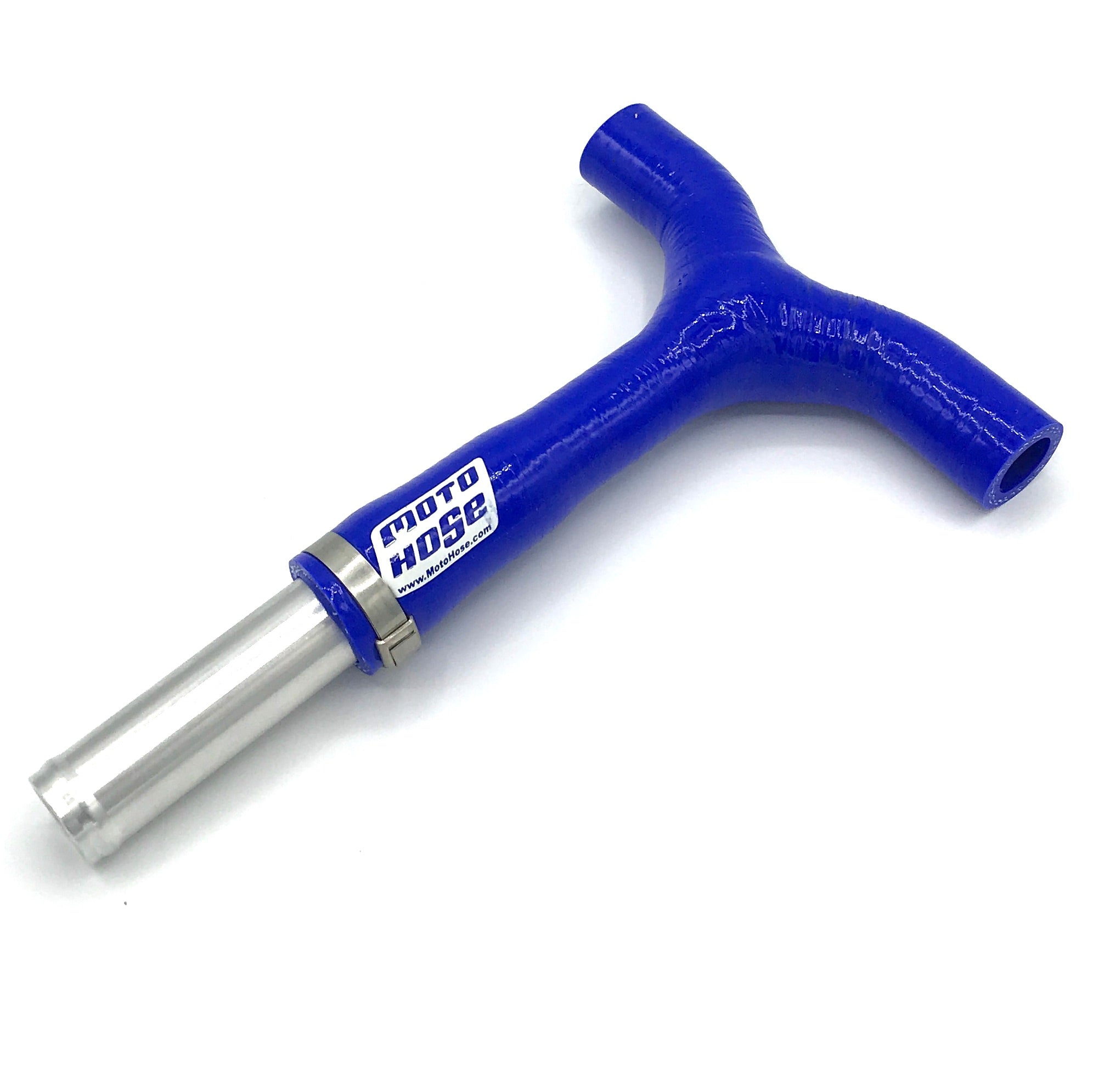 HUSQVARNA OFF ROAD T HOSE
The OEM Husqvarna T Hoses are prone to LEAKING!
In 2020 We changed from the original T shape to a NEW Y shape
After spending SEVERAL HOURS having to chip apart the stock T Hose from the center of the frame MOTO HOSE started manufacturing the special tool and the tool is Sold separately.
THERE ARE 2 SIZES OF OEM T HOSE TOOLS. ONE THAT FITS THE 615 and ONE THAT FITS THE 622 T HOSE. NEW 633 models no longer use a special tool.
CHOOSE TOOL PART NUMBER 615 or 622 TO GO WITH THE T HOSE THAT FITS YOUR SPECIFIC MODEL.
Note - 2022 250/450 FC Rockstar and 2023 TC/FC no longer use this type tool they use a 30mm socket.
EXAMPLE:
FROM BOTH THE MODEL, & COLOR DROP DOWN MENU, CHOOSE THE SIZE 615, 622 633 YOU WOULD LIKE.
T HOSE MODEL APPLICATION LIST - CHOOSE PART NUMBER FOR YOUR MODEL AND YEAR FROM MODEL DROP DOWN LIST
T HOSE PART NUMBER 23-633
Get rid of that dreaded leaking plastic T hose!!!
OEM No longer uses a special tool to remove the stock plastic T hose it now uses a 30mm 6 point socket. It must be a 6 point!
AVAILABLE IN WHITE, BLUE, YELLOW, BLACK
T HOSE PART NUMBER 23-622 and 622 Tool
AVAILABLE IN WHITE, BLUE, YELLOW, BLACK
TE 150i 2021-2023
TC 250 2023 (eliminates thermostat)
TE 250i 2021-2023
TE 300i 2021-2023
TX 300i 2020-2023
FE 350s 2020-2023
FC 450 ROCKSTAR 2018-2021
FE 501s 2021-2023
T HOSE PART NUMBER 23-615-3
AVAILABLE IN BLUE, BLACK