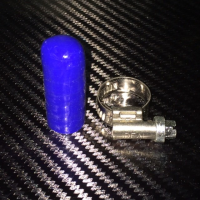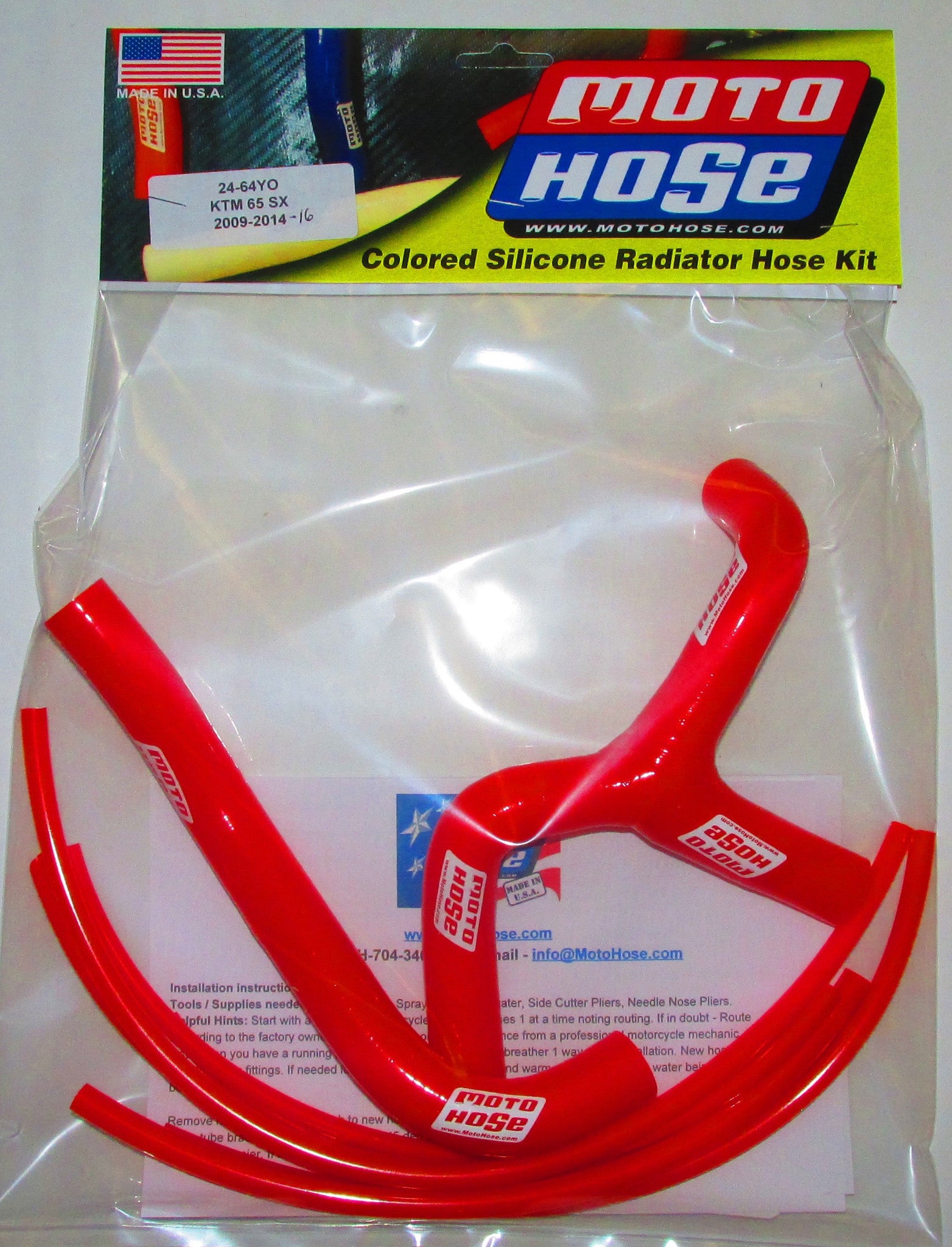 KTM 2 STROKE OFF ROAD PREMIUM HOSE KIT
KTM
50SX JR 2012-2023 Y KIT ORANGE, BLUE, WHITE, YELLOW
50SX 2012-2023 Y KIT ORANGE, BLUE, WHITE, YELLOW
65SX 2017-2023 POWER VALVE SILICONE HOSE WITH 2 CLAMPS ORANGE, BLUE, WHITE, YELLOW
65 2001-2008 ORANGE, BLUE, RED
65 2009-2023 Y KIT ORANGE, BLUE, WHITE, YELLOW
85 SX 2018-2024 ORANGE, BLUE, WHITE, YELLOW
85/105 SX/XC 2013-2017 Y KIT ORANGE, BLUE, WHITE, YELLOW
85/105 SX/XC 2009-2012 Y KIT ORANGE, BLUE, WHITE, YELLOW
125SX 2003-2018 ORANGE, BLUE, WHITE, YELLOW
125SX 2019-2022 ORANGE, BLUE, WHITE, YELLOW
125SX EFI 2023-2024 (hose kit includes 2 clamps for temperature sensor fitting) ORANGE, BLUE, WHITE, YELLOW
125-200 SX/XC 2003-2015 ORANGE, BLUE, RED, WHITE, PINK
125-150 SX 2003-2006 EXC 2003-2004 200 EXC/SM 2003-2007
150 XC-W EFI 2024 (hose kit includes 2 clamps for temperature sensor fitting) ORANGE, BLUE, WHITE, YELLOW
150 EXC TPI 150 XC-W TPI 2020-2022 - REMOVES THERMOSTAT - ORANGE, BLUE, WHITE, YELLOW
200 EXC / XC-W 2012-2016 - REMOVES THERMOSTAT - ORANGE, BLUE
250/300 SX 2007-2022 ORANGE, BLUE, WHITE, YELLOW
250/300 SX/XC 2023-2024 EFI hose kit includes 2 clamps for temperature sensor fitting ORANGE, BLUE, WHITE, YELLOW
250/300 SX XC MXC EXC 2004-2006 ORANGE
250SX/XC 300 XC 2011-2016 ORANGE, BLUE, WHITE, YELLOW

250 XC TPI 250 XC-W TPI 300 XC TPI 300 XC-W TPI 2020-2022 - REMOVES THERMOSTAT - ORANGE, BLUE, WHITE, YELLOW
THERMOSTAT BY PASS PLUG ORANGE, BLUE, WHITE, YELLOW
2020-2022 150 EXC TPI, 150 XC-W TPI, 250 XC TPI, 250 XC-W TPI, 300 XC TPI, 300 XC-W TPI - Eliminates the stock Thermostat
Fuel Injected FI Kits Include - Colored Silicone Radiator Hose, Radiator Overflow Hose, Gas Cap Hose
125 250 300 EFI Kit includes Colored Silicone Radiator Hose, Radiator Overflow Hose, Gas Cap Hose, Transmission Breather Hose, 2 Hose Clamps
Carbureted Kit Includes - Colored Silicone Radiator Hose, Carb Vent Hose, Fuel Line (not availible in Orange), Radiator Overflow Hose, Gas Cap Hose

Y Hose Kit Replaces Stock Y Fitting Making 3 Hoses Into 1.
Models with a thermostat use a SXF kit and a thermostat block off plug.
On thermostat models the SXF Blue hose replaces thermostat assembly and needs additional radiator block off plug.