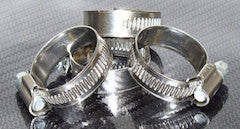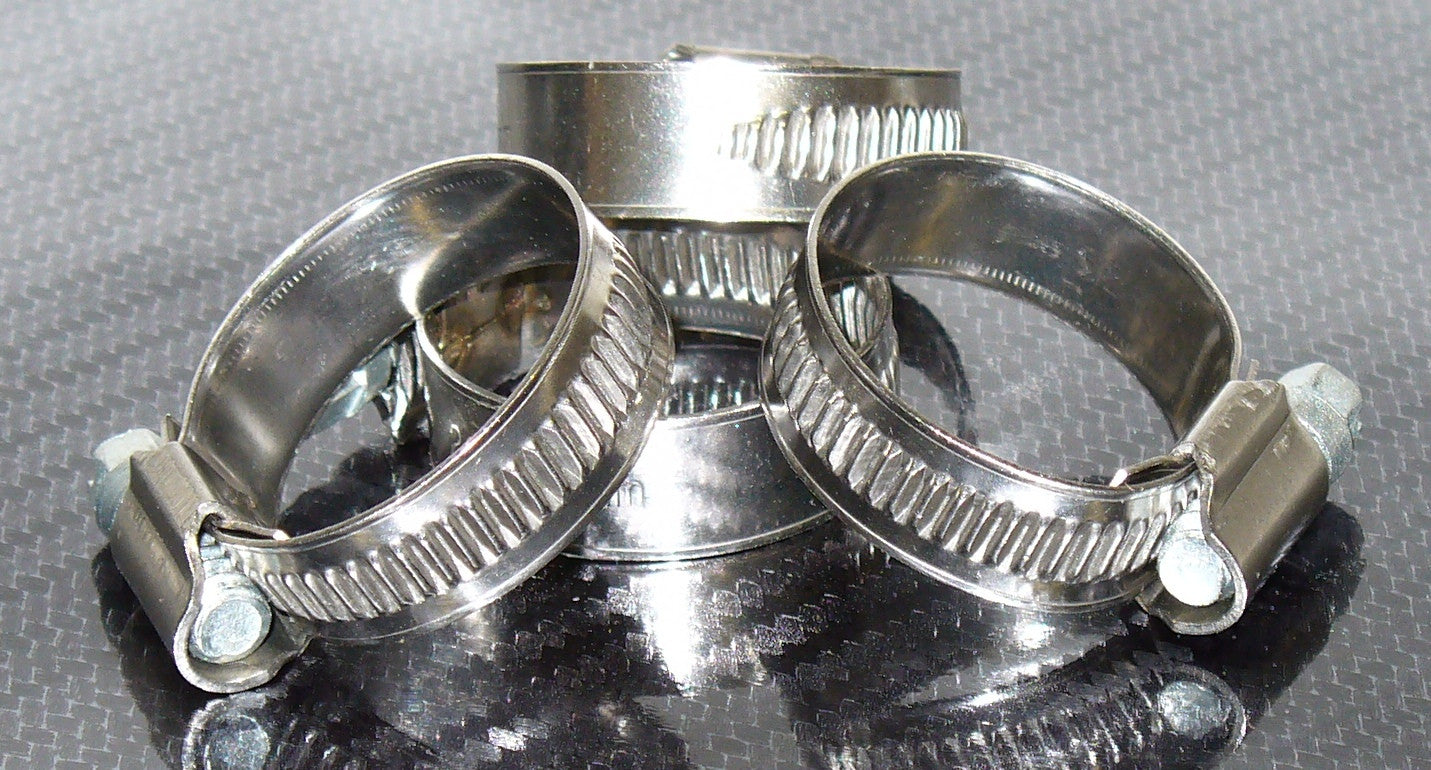 Off Road Hose Clamp Kits 4 stroke
MOTO HOSE STAINLESS STEEL HOSE CLAMPS HAVE SMOOTH STAMPED THREADS AND BEVELED EDGES TO RESIST DAMAGING HOSES LIKE STOCK CLAMPS DO.
SOLD BY MODEL CLAMP KIT or INDIVIDUAL SIZE.
USE THE DROP DOWN TO SELECT YOUR MODEL AND STANDARD OR Y HOSE KIT.
NOTE: KTM, HUSQVARNA, BETA COME STOCK WITH THIS STYLE OF CLAMPS.
DO NOT LET STOCK CLAMPS DAMAGE YOUR RADIATOR HOSES!